Constructing a website for a business is only the first part of attracting your online customers. There are many factors that determine your position on the search engine results page, one of them being the quality and quantity of your inbound links. In order to increase traffic and gain a good web rank your website should have a significant amount of backlinks. These backlinks should connect with valuable, authoritative, and industry related websites. Gathering backlinks should be a top SEO priority because without them it can be extremely hard to move up in the search engine results or generate more website visibility.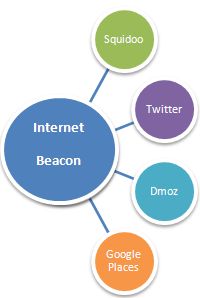 There are a number of ways to build backlinks to your webpages, one of which we mentioned in our previous blog entry, "Reciprocal Linking". Reciprocal or two way linking is when two websites agree to exchange links with each other. However linking doesn't always have to be mutual, this type of linking is called one way linking. The following list provides some popular sources and methods of obtaining one way links.
Create Superior Content and Resources:
In addition to creating a visually appealing and easy to use website you will also need to have high quality content or linkbait to draw the attention of visitors. This content is used to influence visitors to link back to your website by sharing your content. When other websites share your content on their website they will typically link back to the original source.
Create 101 articles that describe the basics of your industry related subject.
Create Top 10 or 100 lists.
Lists the top professionals from your industry.
Create an infographic that displays industry information in an intriguing and exciting way.
Create free helpful online tools or downloadable software programs.
Start a Blog:
A blog is a handy instrument when it comes to gaining momentum and popularity over the Internet. A Blog has many benefits for example it is an excellent way to reach existing clients and find new… Read the rest