As we have mentioned numerous times before one of the most important aspects of Search Engine Optimization is accumulating high quality backlinks. Backlinks are incoming links to your web pages and serve as an essential building block of a successful SEO strategy. Also known as inbound links, backlinks are important because they help indicate the popularity of your website and help to direct or drive in a high amount of new traffic. Websites are determined more relevant depending on the types of website as well as the quantity of websites that provide a backlink. Search engines like Google will often contribute more credit and place a higher rank on a website that contains a higher number of good quality links.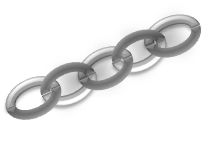 Search engines determine the relevance of a website associated with a keyword according to its collection of backlinks and the anchor text used within the backlink. The anchor text of a back link is very important when gathering these links because it denotes the subject of the page and helps target your specific audience. One of the ways to acquire a backlink is guest blogging efforts. As we briefly mentioned in our past blog post, guest blogging is when another website hosts one or your articles or when you showcase an article from another blogger.
Why Guest Blogging:
Guest blogging is a great device to drive in traffic to your website and allows you to network with other bloggers from your industry. Besides driving in new traffic and networking with other bloggers, guest blogging also helps with branding and getting your name or company in the spotlight. Guest blogging is also helpful in building your social media profile and gaining more industry experience.
When to Guest Blog:
How do you know when you are ready for guest blogging? You should wait until you have established a well written blog and have confidence in your blogging abilities. When you guest blog you should do it… Read the rest