As we have mentioned numerous times before one of the most important aspects of Search Engine Optimization is accumulating high quality backlinks. Backlinks are incoming links to your web pages and serve as an essential building block of a successful SEO strategy. Also known as inbound links, backlinks are important because they help indicate the popularity of your website and help to direct or drive in a high amount of new traffic. Websites are determined more relevant depending on the types of website as well as the quantity of websites that provide a backlink. Search engines like Google will often contribute more credit and place a higher rank on a website that contains a higher number of good quality links.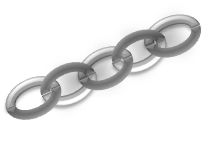 Search engines determine the relevance of a website associated with a keyword according to its collection of backlinks and the anchor text used within the backlink. The anchor text of a back link is very important when gathering these links because it denotes the subject of the page and helps target your specific audience. One of the ways to acquire a backlink is guest blogging efforts. As we briefly mentioned in our past blog post, guest blogging is when another website hosts one or your articles or when you showcase an article from another blogger.
Why Guest Blogging:
Guest blogging is a great device to drive in traffic to your website and allows you to network with other bloggers from your industry. Besides driving in new traffic and networking with other bloggers, guest blogging also helps with branding and getting your name or company in the spotlight. Guest blogging is also helpful in building your social media profile and gaining more industry experience.
When to Guest Blog:
How do you know when you are ready for guest blogging? You should wait until you have established a well written blog and have confidence in your blogging abilities. When you guest blog you should do it on a website that is similar to your own and on one that shares a common audience. It is beneficial to guest post whenever you have important or link worthy content to share. Unique and popular content is always the best way to target potential customers because it guides readers to your material.
Where to Guest Blog:
Try to seek out well established blogs that you feel will have the best chances to attract the same people or potential customers as your own. Contributing your knowledge or experiences on another website will create a line of communication and influence these new readers to visit your website. There are incredible opportunities on the web for guest blogging. You should start by compiling a list of sites that you find for guest posting. Creating a file that includes the name of the website, title of the article you submitted, contact name, email address, page rank, anchor text, and the date that you submitted the article will help keep organized. A few good places to start include the following.
Performing a Google search is the easiest way to locate guest posting opportunities. Perform a search with your targeted keyword + "guest post", "guest blog", or something similar.
Popular Blog Writers and Industry Related Blogs
Locate well known websites or blog authors in your industry and contact them. Send a polite email to the author of the company blog to see if they are willing to showcase one of your articles.
There are also a number of blog submission websites like Blogussion and Freelancefolder that rely solely on the submissions of guest bloggers. These sites can be extremely helpful as long as they target your appropriate audience.
How to Guest Blog:
When tackling the task of guest blogging there are some basic guidelines that you should always follow. These include,
Locating a blog that is accepting a guest post or contacting a website that might be willing to accept a guest post.
Introducing yourself and telling them what you would like to write about.
Consider any of the hosts suggestions or thoughts concerning your content.
Writing a well written article and making sure to include an optimized link back to your website in the byline.
Submitting to a website or blog where the content will be found helpful.
Always submitting content that is valuable or useful to your readers.
Making sure your content is unique and easy to read.
Vary where you post.
Responding to comments left on your post.
Including an author bio and introducing yourself to your readers.
Reading the other articles from the host website.
Being honest, straightforward, and demonstrating your knowledge.
Starting small, researching your topic, and writing the post before you pitch it you a website.
Promoting your guest post to social media websites.
In conclusion guest blogging can be a win-win for both parties. Not only are you providing the other blog with link worthy content but you also have an opportunity to direct traffic to your website. Guest blogging is beneficial because it will help gain backlinks, increase traffic, develop your company brand, and acquire new customers. Start researching some guest blogging opportunities, do some brainstorming on important blog topics, reach out to the other blogs, write optimized content, and most importantly track and measure your link building efforts.
Thanks for reading
Dustin

Tags: anchor text, backlinks, blog, blog post, guest, guest blog, guest blog post, guest blogger, guest blogging