One of the most important elements of creating a website is selecting a proper domain name. A domain name is commonly part of a larger Internet address called a "URL". Having the right domain name for your website can significantly help establish an online reputation and generate greater visibility. Domain names give both the human visitors as well as the search engines the first description or impression of the website. Choosing a domain name can often be just as important as deciding the name of your business and should not be taken lightly. Finding a successful domain name will require time, patience, and creativity. The following tips are designed to assist in creating successful domain names.
Best Practices for Creating a Domain Name:
Describe Your Website by Matching Your Domain, Website, and Company Name
A domain name is one of the first elements of a website that visitors see. Matching your domain with your company name will help target your existing as well as potential customers. Having a company and domain that describes your website will also let people know what the website is about and draw in targeted traffic. For example with the domain www.DeliciousPastries.com Delicious Pastries is the company name, website name, domain name, and also highlights Pastries a major descriptive keyword.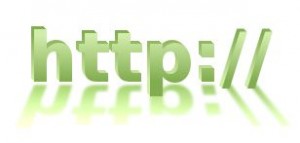 Keep it Short and Readable-
There are several incentives for keeping your Domain name short which include it being easy to type, easy to remember, and easier to travel by word of mouth. A domain name that is longer than 3 words should use hyphens. However a domain name with more than 3 words and hyphens will raise the websites level of spamminess.
Having a keyword in your domain name will help rank not only because it is part of your domain but also because it is the anchor text that others will use to link back to your website.
Alternative Domain Top Level Domains (TLD)
It's recommended that you only purchase the .Com version of your… Read the rest