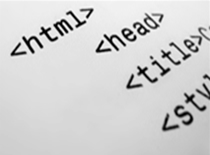 Hey, Josh here from the Internet Beacon. We are a Search Engine Optimization (SEO) firm located in Reisterstown, Maryland. What we do, SEO, is a subcategory of Internet Marketing. Similar to traditional advertising, SEO is all about getting your Brand out there. In this case, we´re working to get your website in front of customers through search engines like Google, Yahoo, and Bing. For more quick, useful information, check out our SEO Answers page, our SEO Glossary, and our blog posts on SEO.
Building a quality website is no easy task. Certainly there is software to assist the uninitiated in building a home on the Web (like Adobe Dreamweaver), but making sure that the site has value is something entirely different. The temptation exists to make your website big and flashy. However, the site's quality often suffers as a result. Here are a few things to look out for.
Language
The language you use on your site says a lot about you. This is not limited to only slang, but the tone in which it is written as well as things like grammar and punctuation. Your website is the way the world will see you. Will they see someone who takes the time to make sure what they have makes sense or will they see someone who hurries to get things posted by sacrificing quality. Traffic is important, but repeat clients are what you want. Make sure that the language you use is tailored to your prospective clients.
Images
Images can be a great way to spruce up your site. As the saying goes, "a picture is worth a thousand words." You can save time and website space by using a picture appropriately. Conversely, if you use too many pictures on your site, it becomes cluttered with a lot of visual noise. Visitors will become frustrated and the loadtimes, even on a highspeed connection, could become unbearable. We've all seen pages that jump around a lot because of too many images fighting for their place.
-Josh