In any type of business there is always competition, some industries just face more of it than others. If you are like most people then you probably have a hard time dealing with the stress brought on by your competitors. If you feel this way about competition it is completely normal but if you know how to use your competitors to your advantage you can almost always turn this into a positive feeling. Competition isn't all bad because it helps us to better ourselves or our business because it plays off our relentless desire to be the best that we can be.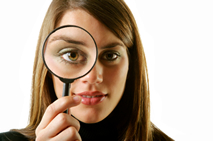 With Search Engine Optimization the goal is to have your website ranked the highest and receive the most traffic or conversions. Being the most prominent and relevant website is crucial to the success of most businesses. The competing websites that you encounter when performing your SEO may seem like a bad thing, however they can almost always assist you in making better internet marketing decisions. It may seem sneaky to spy on your competitors but it has become a common practice and competitive analysis is a crucial component to website marketing. Knowing who your competitors are and how they are conducting their SEO can provide you with some very valuable marketing data. Below is a short list of how you can benefit from exploring the trends and movements of the top competitors for yours or your client's website.
Social Media:
Social Media is probably the easiest place to start. Check out what social networking sites that your competitors are using and see which ones would be beneficial to your website. In addition see how they are using these sites to communicate with their audience and what type of content they offer on their social pages. Identifying how your competition is using these platforms is a great way to get an idea of what people like, what they don't like, what is successful, what isn't successful, and what you can be doing that they aren't.
Meta… Read the rest