People who are familiar with Facebook apps (applications) already know that in order to use them they require access to basic information from your account.  Before using these apps a user encounters a permission request prompt to access their basic information and it is completely up to the individual to approve or deny that request.  Recently Facebook has entertained the notion of applications that requires access to addition personal information found in user accounts.  Like the previous request prompts the new apps would require access to your basic information as well as additional data such as your phone number and mailing address.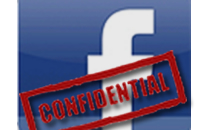 Although the applications would not have access to your contact information unless you provide them with authorization, this concept has caused concern for users.  After announcing the news, Facebook Privacy Settings were faced with much criticism and the debacle eventually caused them to briefly abandon the idea.  However, recently Facebook has announced that they are continuing as planned with contact information based applications.  Facebook has stated that they only delayed this feature in an attempt to construct a better prompt screen that would inform the individuals accessing the application that their contact information is needed in order to continue.
Given the sensitive nature of personal contact information it is understandable that people are weary of this idea.  It is important to remember that Facebook will still maintain their promise regarding not giving out any of your personal information unless you allow them to.  If users do not want an application to access their phone number or address then they  have the option of not using these programs.
Facebook is currently home to more than 550,000 applications.  A number of applications have a legitimate reason for accessing your phone and address, but if you are unsure about sharing your information there are still plenty of other applications to enjoy where the contact information is not needed.  Due to the buzz around this issue people have began to automatically assume that Facebook… Read the rest