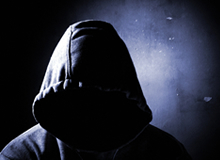 Hello there! Welcome to the Internet Beacon's awesome weblog. If you're here for SEO tips for small businesses, you've come to the right place
Alright, people. You need hits on your website and there are ways to get it. SEO, like most things, has two sides. Classic programming lingo refers to these as White Hat and Black Hat. The former is the kind of SEO that a reputable firm will offer you. However, there are plenty of companies that will push your website using the latter's illicit tactics. Here are three Black Hat techniques to avoid
Article Spinning
Article Spinning takes several forms. One of them is respinning articles from either your own blog or someone else's blog. You take bits and pieces and change them to make it seem like they're different. This gets around the duplication rule, but means that you're offering up no new content. You're tricking people into finding your site, but what happens when they get there?
Keyword Stuffing
This one is an old tactic that is starting to disappear. Essentially, search engines would use keywords plugged into your META description to help find the site. The only problem is that people were jamming their description full of words that might not even apply to their site. This made for inaccurate search results and irritated web users.
Spamdexing
This is one of the worst offenders, in my opinion. Spamdexing happens when you fill a website with repeated keywords and phrases to the point where it becomes ridiculous. Paragraphs make little sense and the whole text body is designed to be a cheap marketing tool that only serves to frustrate the visitors.
All in all, Black Hat tactics are not worth the price. Sure you might get a brief spike in traffic, but once the search engines catch you, it's over. Your site gets blacklisted and now you aren't getting any hits at all. This is all on top of the sloppy mess of a website you'll be running.
-Josh

Tags: Black Hat, Internet Marketing, seo, Tips