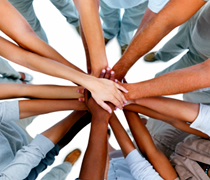 Hey, Josh here from the Internet Beacon. The InternetBeacon is a Search Engine Optimization (SEO) firm located in Reisterstown, Maryland. What we do, SEO, is a subcategory of Internet Marketing. Similar to traditional advertising, SEO is all about getting your Brand out there. In this case, we´re working to get your website in front of customers through search engines like Google, Yahoo, and Bing. For more quick, useful information, check out our SEO Answers page, our SEO Glossary, and our blog posts on SEO.
Linking your site to other sites around the Web is a fundamental part of the way the Internet works. In fact, that's the reason we call it the World Wide Web. Now, the Search Engine giants like Google and Yahoo! are well aware of how this works. In fact, how your site connects to the rest of the Web is fundamental in how your page gets recognized. Here are some tips when dealing with Link Directories, aka collections of links to sites on the Internet.
The big thing to look out for right off the bat is the PageRank (PR) of the directory. This is especially important for Google. PageRank is Google's way of ranking how websites are connected to others. The PR scale is 1-10 and the higher the number is better. You can check the PR of websites by either getting an add-on for your web browser or by searching the Web for a tool to help you do so.
Another thing to consider when choosing a directory is the pay structure. Depending on your marketing budget and the value you place on link directories, this will affect your decision to varying degrees. Many offer free links by simply placing a link back to their site on your homepage. Depending on your business, this may or may not be a good choice for you. The other option is to pay for inclusion, which will result in faster approval, but also cost you money. Again, you want to be sure of your marketing strategy here.
-Josh

Tags: Internet Marketing, Links, seo, web