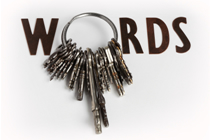 Hey, Josh here from the Internet Beacon. We are a Search Engine Optimization (SEO) firm located in Reisterstown, Maryland. What we do, SEO, is a subcategory of Internet Marketing. Similar to traditional advertising, SEO is all about getting your Brand out there. In this case, we're working to get your website in front of customers through search engines like Google, Yahoo, and Bing. For more quick, useful information, check out our SEO Answers page, our SEO Glossary, and our blog posts on SEO.
There is a theory floating around the Internet about something called "poison keywords" for SEO. In essence, poison keywords are words or series of words that have been flagged by search engines as unacceptable. This is not based on the level of propriety, but rather on what they keywords intend to do.
The biggest example of a poison keyword, according to some online discussion, is using "search engine" as a tag for your website. Search engines like Google and Yahoo know what people are onto when they use those tags. Essentially, people are looking to get free page views based on keywords that don't accurately define their site.
Another supposed poison keyword is "forum". This seems to be mostly speculation. I haven't found any evidence to support the idea yet. Most SEO professionals I've read say that it is nonsense. Mostly this idea comes from software giving you tips on your meta data.
That's all for this week, folks. Check back with us next week! Also, feel free to stop by our new location at 406 Main Street, Reisterstown, MD! We'll be there tomorrow.
-Josh

Tags: Internet Marketing, keywords, seo