It is common for competing companies to bash one another to gain the competitive edge that they need, however in the most recent case Facebook's attempt was a huge failure that only hurt their own credibility. Using Twitter, a well known Google critic posted that a public relations firm had requested to add his name on an anti-Google article that they had ghost written. Following this post USA Today also confirmed that they had received a similar request.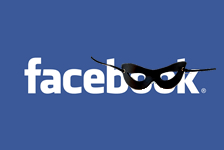 Public relations firm Burson-Marstellar who has been representing corporate clients for 58 years was hired to encourage various media outlets to examine Google's privacy practices. It was unbeknownst that Facebook was the one behind the secret smear campaign with many users initially thinking that it was Microsoft or Apple who was responsible. Once the secret campaign went public it was discovered that Facebook had been the one pulling the strings. This discovery was not only damaging to Facebook but to the integrity of the PR firm Burson-Marstellar as well.
Why did Facebook resort to this desperate attempt to smear Google's name? It basically comes down to money and although Facebook would seem to be at the top of their game, Google is following closely. Before going awry, Facebook was trying to gain a larger lead against Google. The failed attempt has left both Facebook and BM frantic and eager to regain their ground. Some individuals may expect these kinds of dirty tactics as a regular part of business competition but for a company that emphasizes trusts and privacy like Facebook this backfire is greatly damaging to their reputation. Whisper campaigns like this take place all the time in business and political cases but most the time they do not end with the desperate company becoming the headline. This occurrence has left both Facebook and the PR firm Burson-Marstellar with diminished trust amongst their industries and customers.
Facebook maintains that it was not their intention to smear the competition… Read the rest