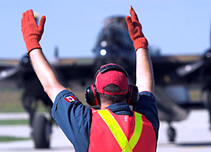 Hola, Josh here from the Internet Beacon. Our company is a Search Engine Optimization (SEO) firm located in Reisterstown, Maryland. What we do, SEO, is a subcategory of Internet Marketing. Similar to traditional advertising, SEO is all about getting your Brand out there. In this case, we´re working to get your website in front of customers through search engines like Google, Yahoo, and Bing. For more quick, useful information, check out our SEO Answers page, our SEO Glossary, and our blog posts on SEO.
Let's say you've got a website that you've had for a while and it's doing pretty well. The only problem is that you want to change the name. Maybe your business partner left or you're changing hobbies or whatever. In any case, you need to go from the old to the new. You know, however, that you will lose a lot of traffic if you just up and move to a new domain name. Sure, you can put a notice on the old website, but how will search engines find you? Fortunately, there is a way to get your old traffic to your new domain.
A 301 Redirect is a simple code in HTML that redirects a web browser instantly to a new website. Not only does it redirect the traffic, but 301 specifically means that this is a permanent change. This lets the browser, and search engine, know your change is going to last. Therefore, it can forward traffic and assign PageRank (Google) to you, despite your new site location.
Now, you should note that you'd still need to build up things for your new domain. However, people will still find you based on your old information. So, if you're going from www.ilovetoplaygamesalldayeveryday.com to www.johnsgaminghouse.com , it is going to take time to build a name for the latter site. However, people who visit your old site will be taken straight to the new site. You also have the option to notify them of the change when you redirect them. I'd recommend this if your website name is changing drastically.
You can find examples of this simple code anywhere online. Simply search "301 Redirect" in your favorite search engine. That's all for this week. Check back again for more SEO and web development tips!
-Josh