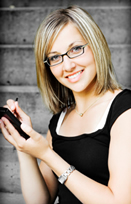 Hey, everyone. It's Josh from the Internet Beacon, again. We're a Search Engine Optimization firm located in Finksburg, MD. Search Engine Optimization (SEO) means that we work hard so that prospective clients and sales leads find your website before others. For a more detailed look at what we do, check out our page of SEO Answers here and a blog post here.
This week I'd like to talk to you about social networks. We've talked before about Facebook and how to use it for personal reasons. Now, let's talk about how to use them to your business' advantage. As most of you probably know, members of Facebook can be fans of various things. A great way to increase your business' online presence is to set up a fan page for your company.
A "Fan Page" means that you create a page similar to a profile that talks about your company and provides links and information you think your clientele and leads would like to know. This is a great tool for keeping people up to date on corporate events or changes to the business. For example, you could announce that you're giving away coupon codes to the first 20 people to send you a private message through Facebook. Or, a better example, might be to announce a raffle. All that is required is to be a fan and post something on the company's wall. This will encourage participation on the community's behalf as well as spread the word about your business!
From here, users of Facebook will be able to create a link to your company's page from their personal page. This means that when their friends see what they are up to, they'll notice that "John Smith is now a fan of The Internet Beacon". Coincidentally, this is a step we have also taken. You can be our fan here. One thing to note here is that you can get a custom URL for your business, i.e. www.Facebook.com/YourBusiness once you've reached 25 fans.  That's all you need to get your business a permanent link in the Facebook hierarchy.
That's all for this week. Hopefully you can take a look at Facebook and see where you can put it to work for you. Be sure to check back next week for more tips and advice!
-Josh
Internet Beacon

Tags: Blog Hints, Facebook, fan, internet, internetbeacon, search engine optimization, seo, social networks